The Sydney Sports Ground Speedway - Moore Park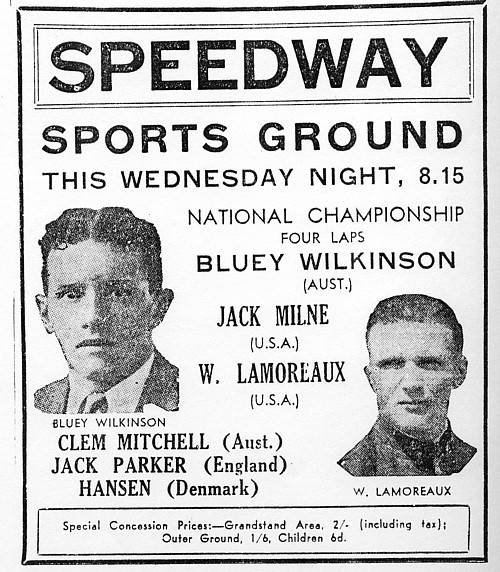 Wednesday 12th. January 1938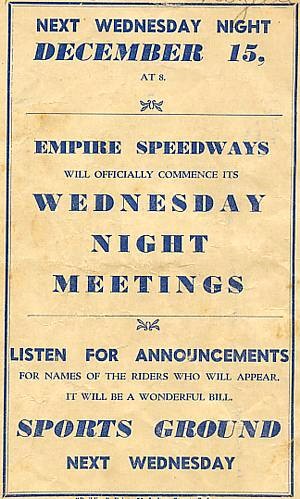 The first meeting at the

Sydney Sports ground

Speedway was held on

30th.

October 1937 -

The Official

opening  meeting on

13th.

November 1937.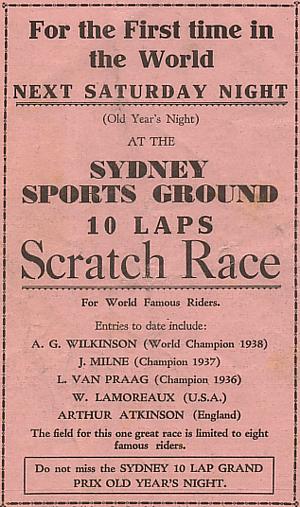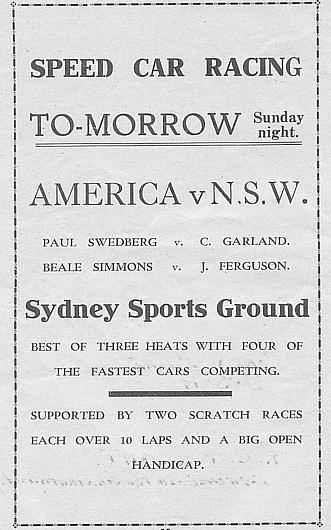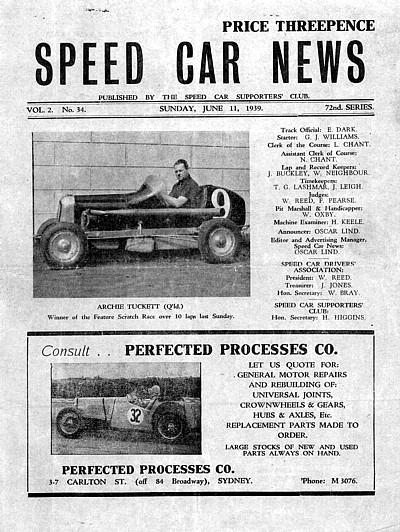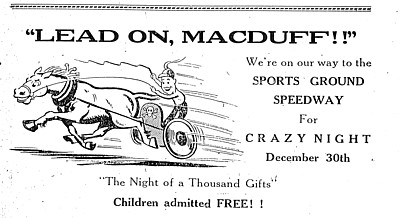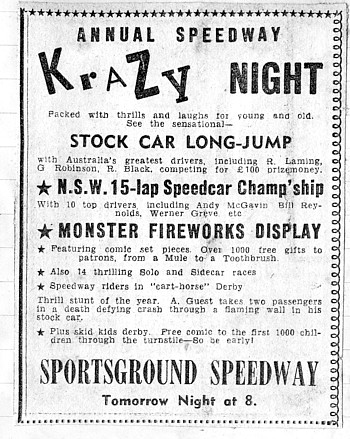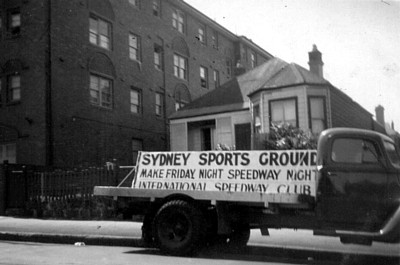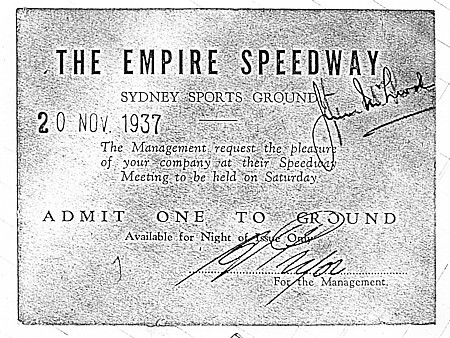 From the  Jim McCleod Collection

You might also enjoy my webpages on the Sydney Sports Ground Speedway - log onto: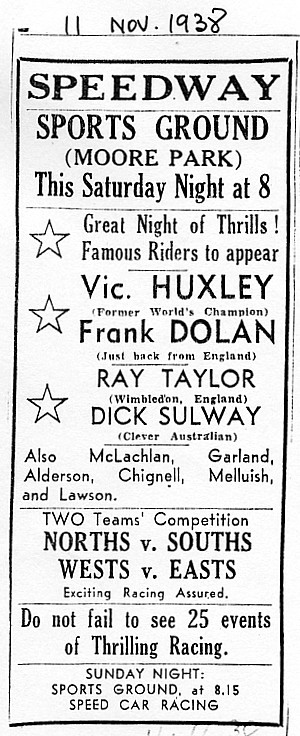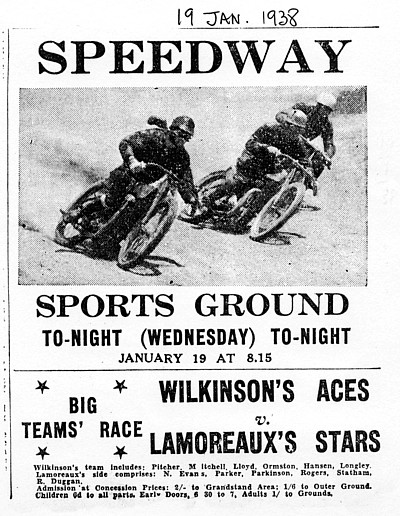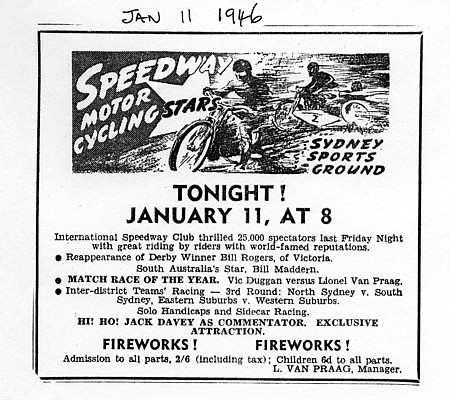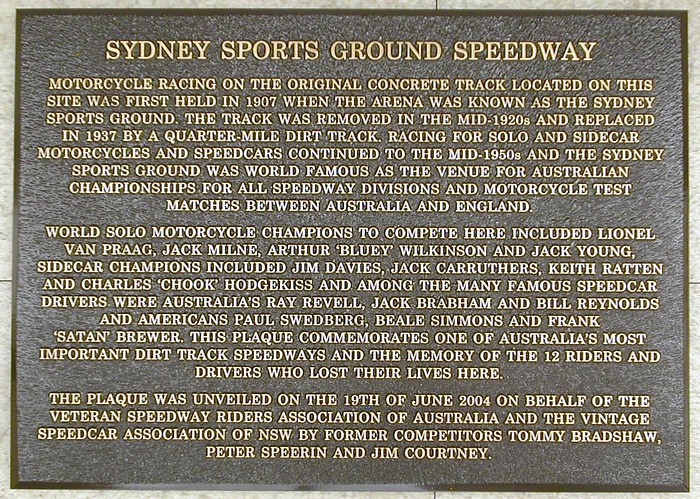 The remembrance plaque now in the foyer at the entrance to the Football Stadium on the old Sports Ground site.