Sydney Showground Speedway

The Royale

Page Three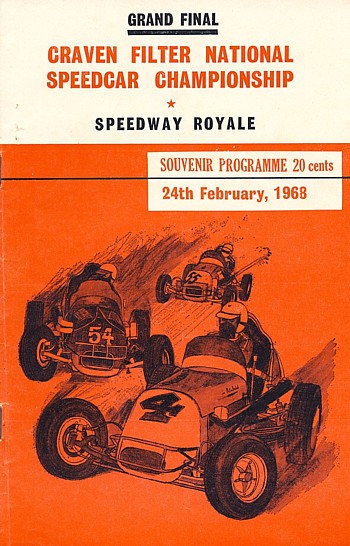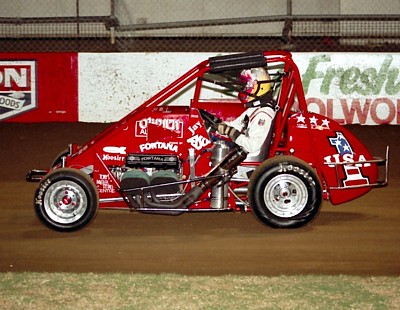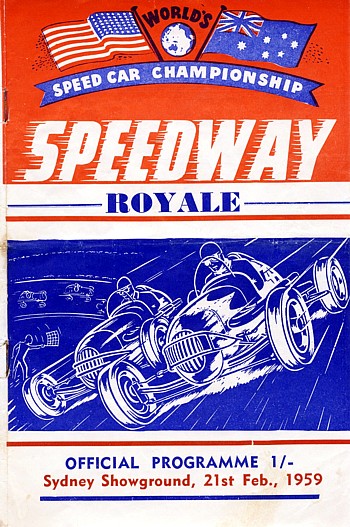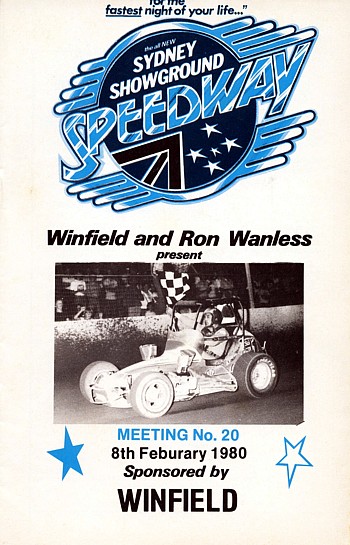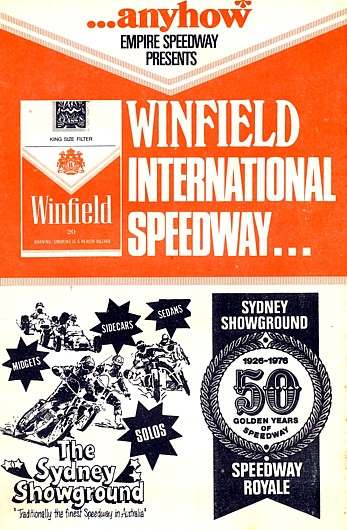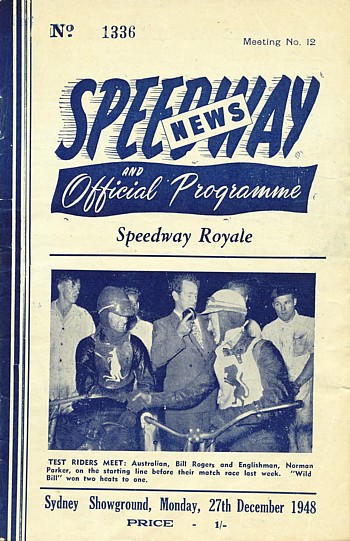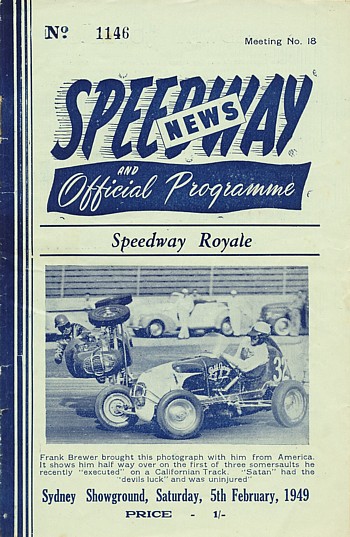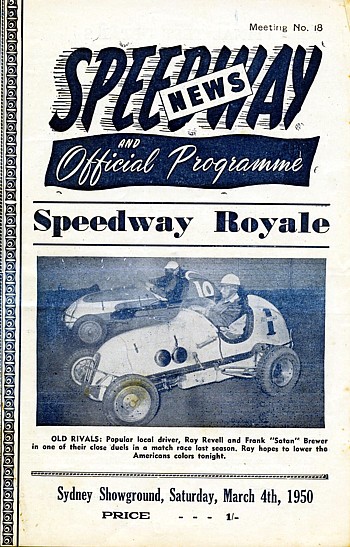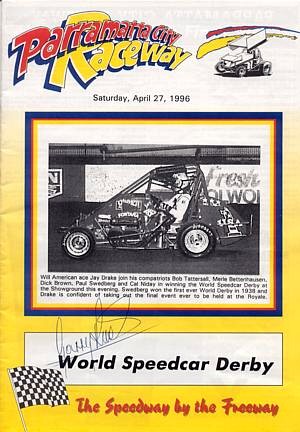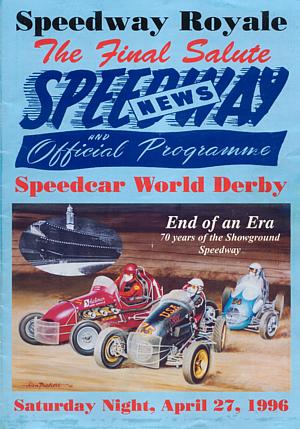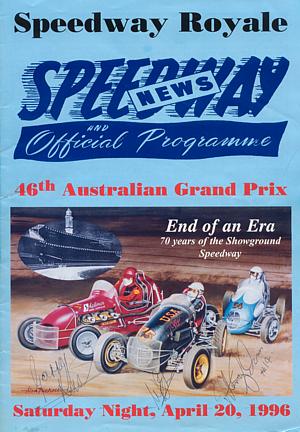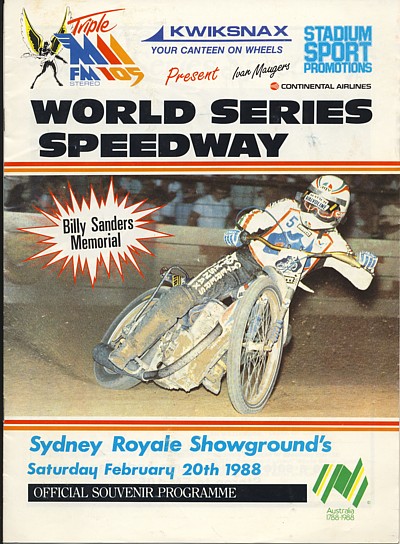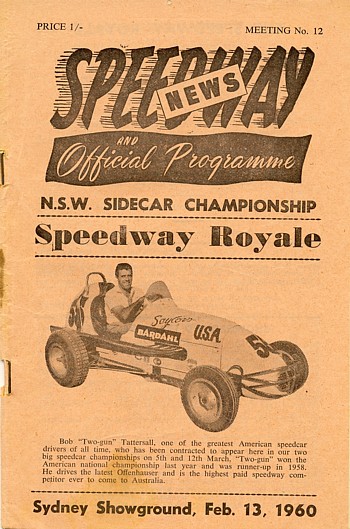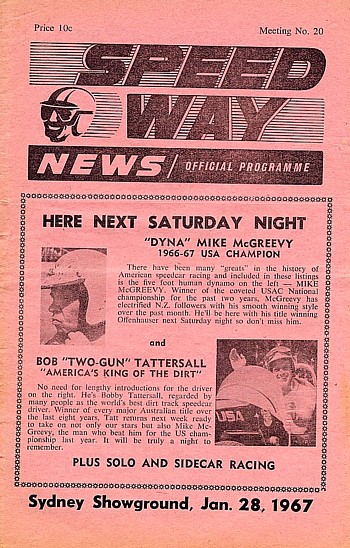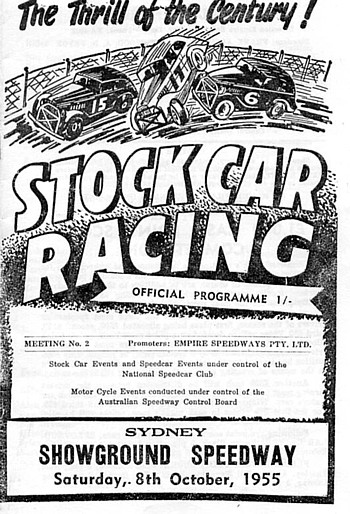 Mel Hansen about to take a dump at the L.A. Coliseum - 1948 - ( not Frank Brewer ) Pankratz in # 32

The promoter, David Lander, ran out of the blue covers (above) for the Final meeting in 1996. He used a PCR cover for the very final programme print at The Royale.

Cover photo by Brian Darby.

My original photo of American Jay Drake in the Bob Woods Fontana USA# 1. Jay will forever hold the 1 lap Speedcar

record at the Royale.