Sydney Sports Ground Speedway

Page Three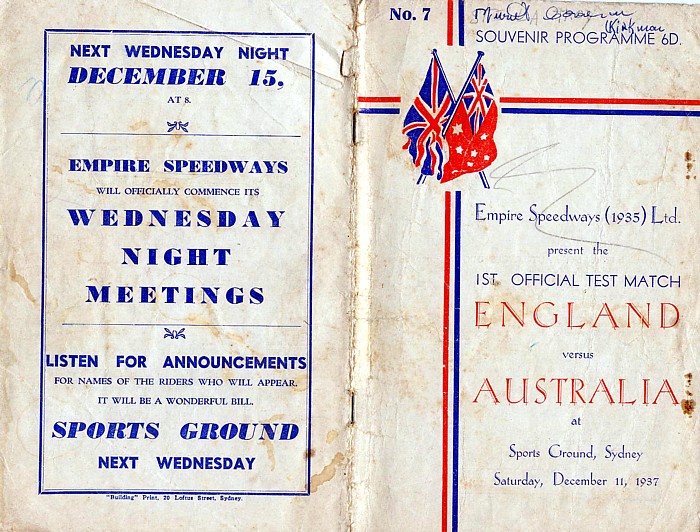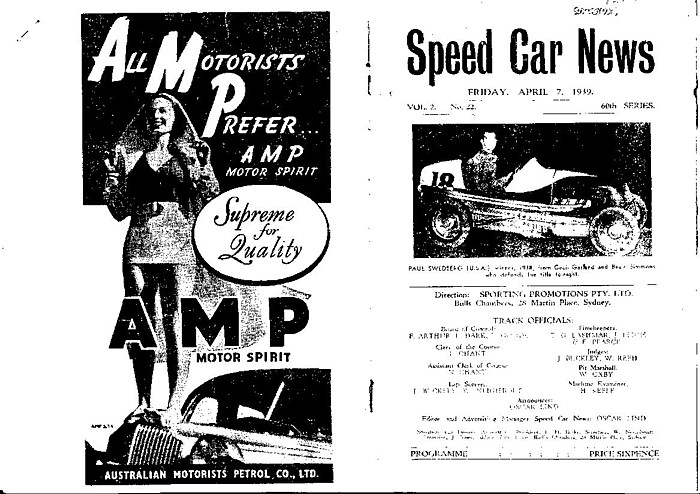 SCRIPT LANGUAGE="Javascript">
The first Solo Speedway Test match between England and Australia held at the Sydney Sports Ground Speedway.  The Speedway only opened in October of the same year.

Eng. 28 - Aust 26.

The 1939 World Speedcar Championship - won by Bill Reynolds ( Eng.)  in a Skirrow from Paul Swedberg (USA) Offy # 18 and Beale Simmons (USA)  Elto #  27.

Covers courtesy of Brian Lear.