Olympic Park Speedway

Melbourne - Vic.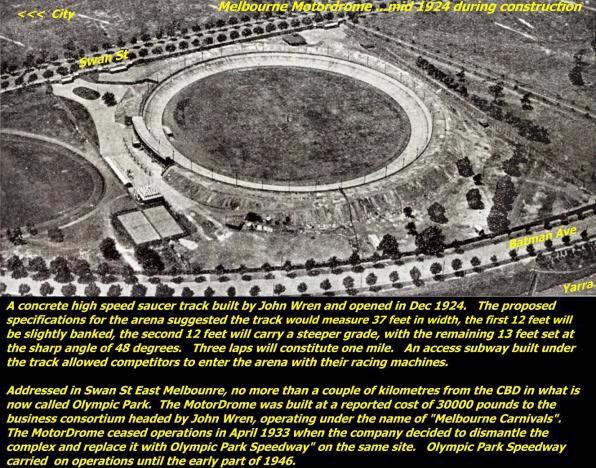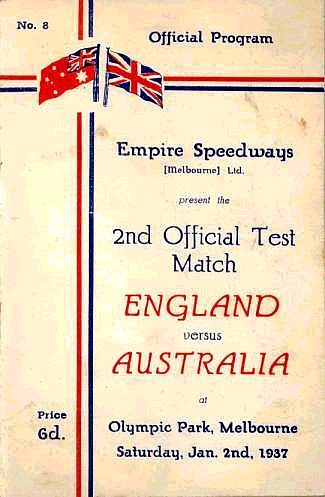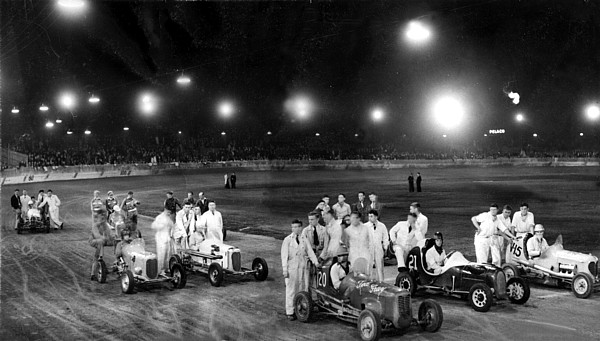 Australian Speedcar racing was born at Olympic Park - Melbourne in December 1934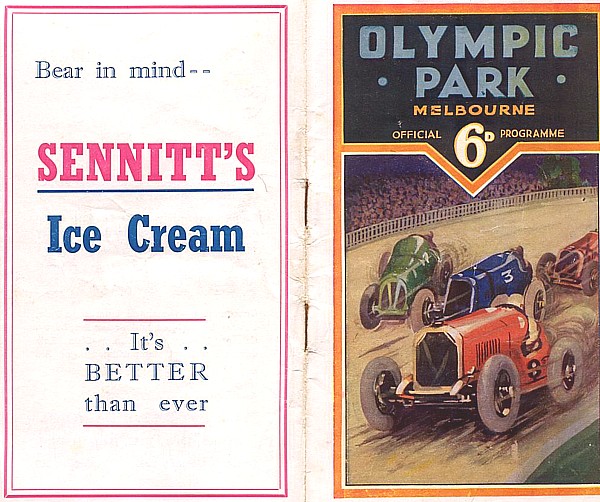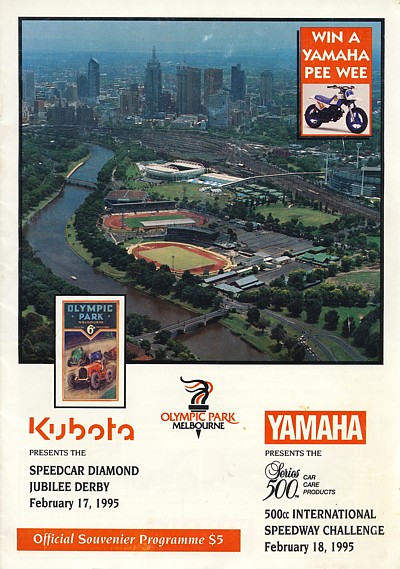 For a one off revival meeting - a dirt track was laid over the #1 Olympic Park Athletics track ( top track in photo) in 1995 for a Speedway meeitng of modern Solos and Vintage Sidecars and Speedcars.

Photos and text above courtesy of Garry Baker.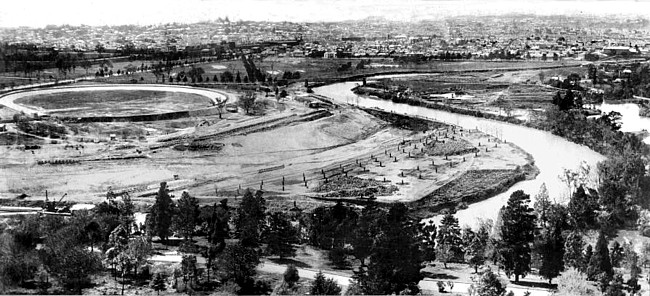 The site of the Motordrome and the future Olympic Park Speedway in Melbourne - 1897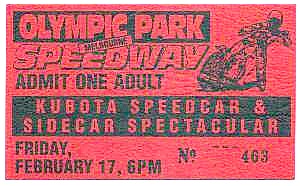 A scan of the entry ticket to the revival meeting in 1995.