The Sydney Royal(e)

The Sydney Showground Speedway - Moore Park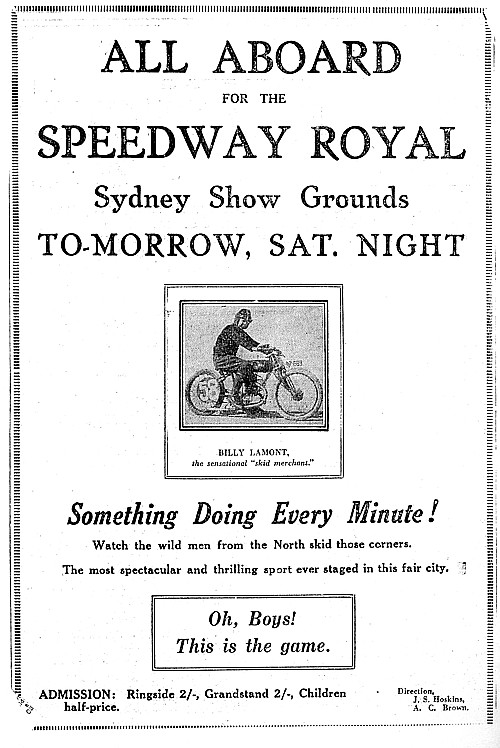 Meeting was Saturday 21st. August - 1926.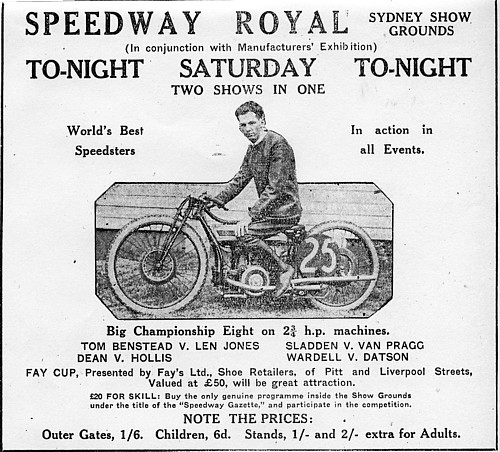 Saturday - 10th December 1927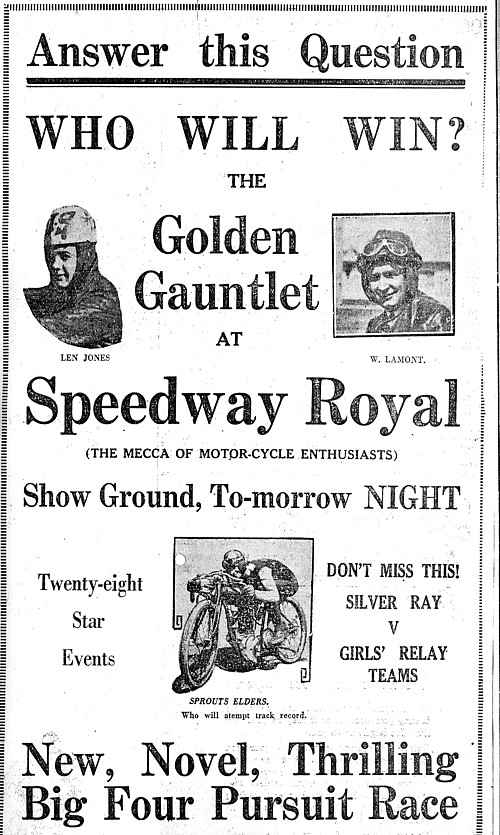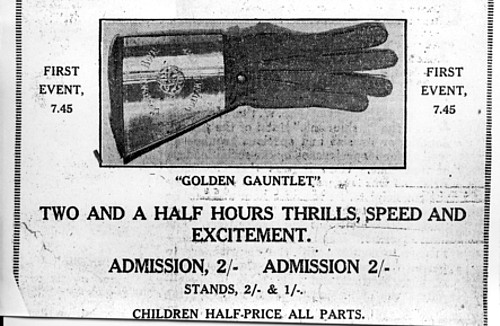 Meeting was  Saturday - 26th February 1927.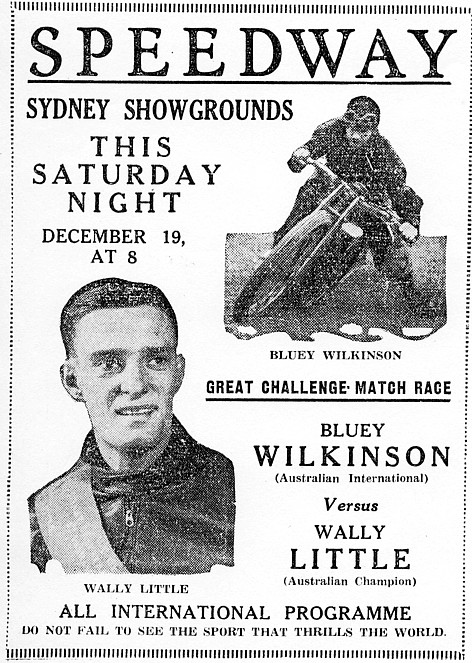 Saturday 19th December 1936

Saturday December 5th. 1936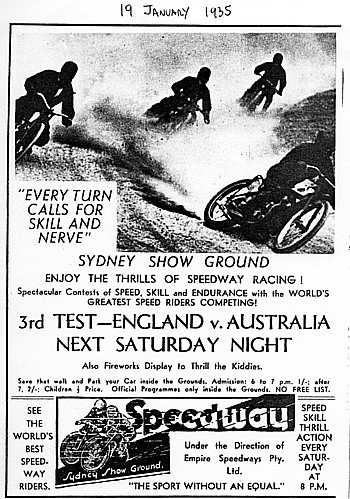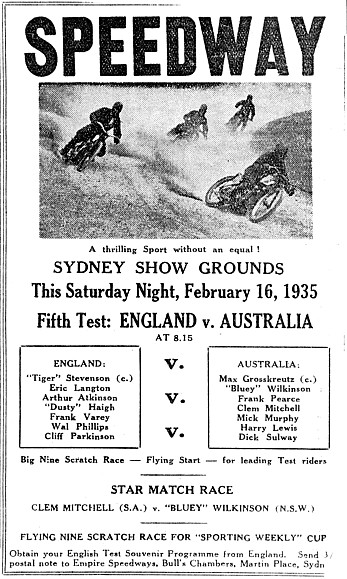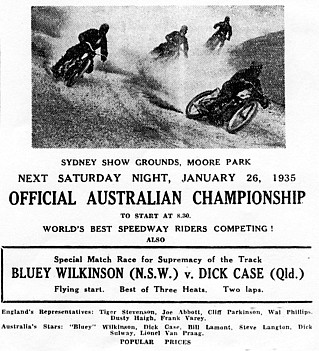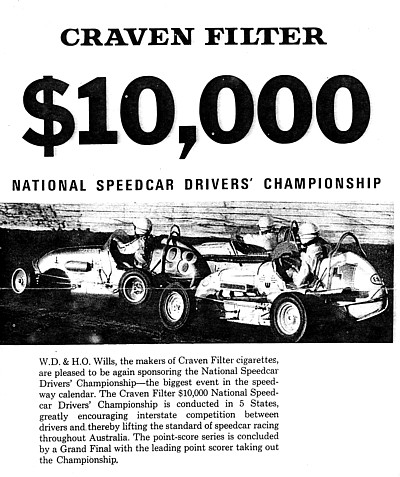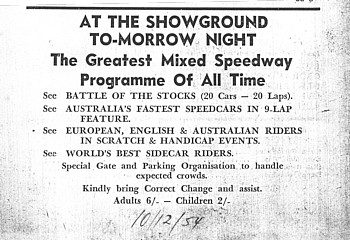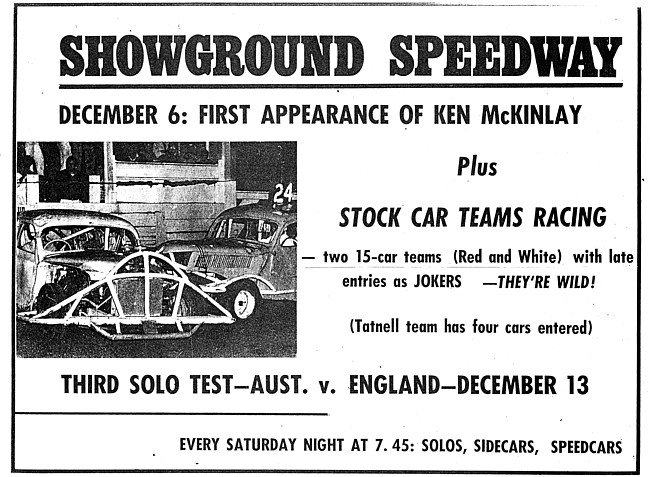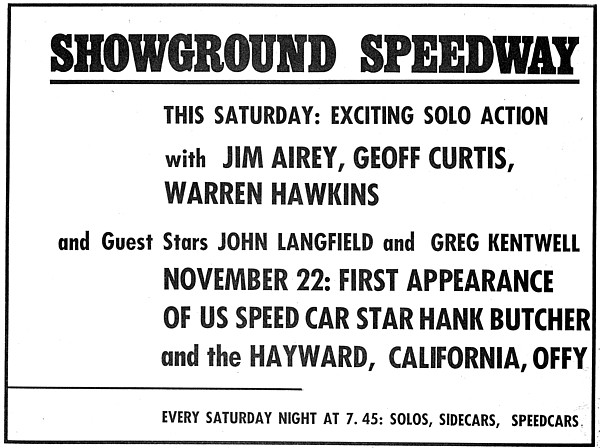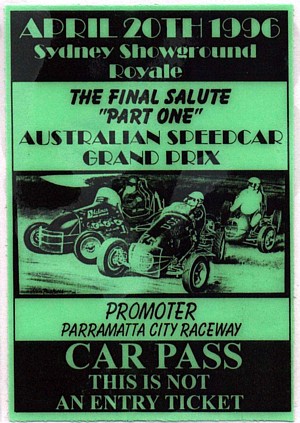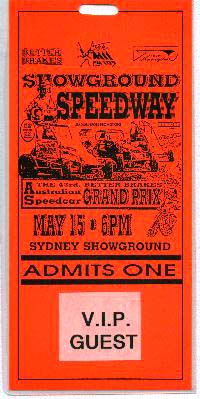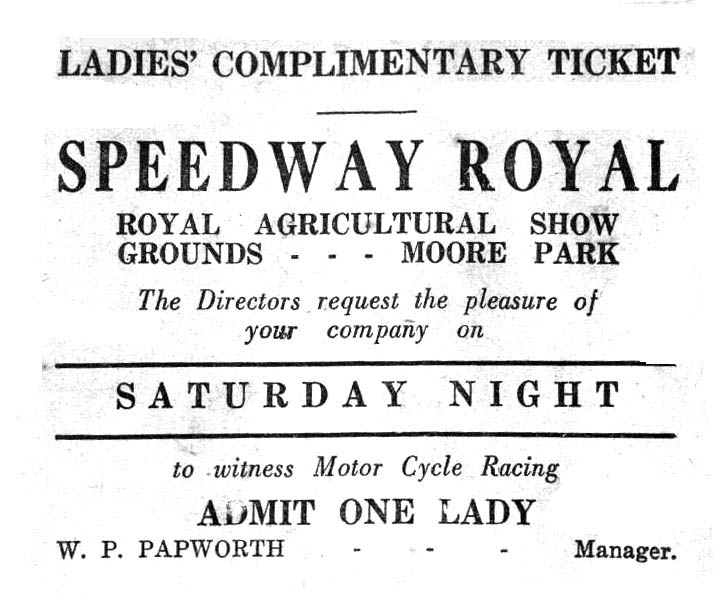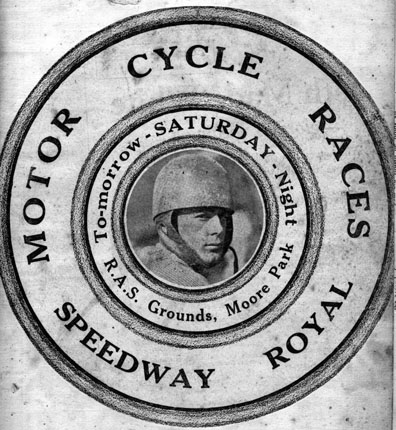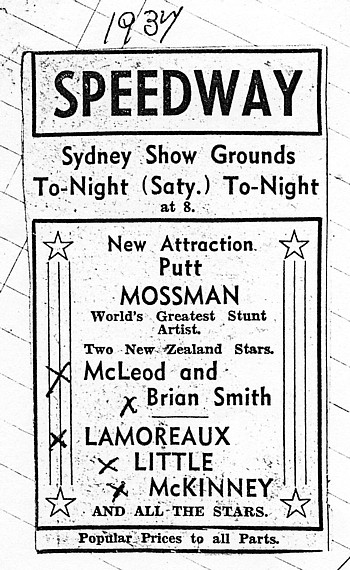 1937 - This ad courtesy of the late

Jim McCleod.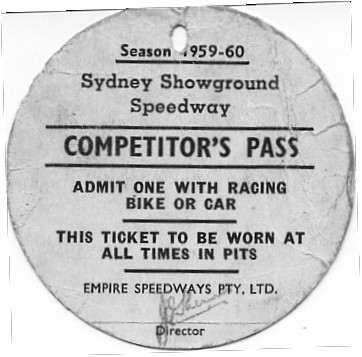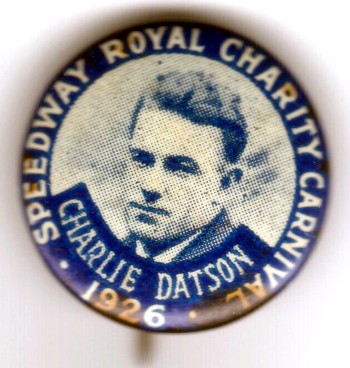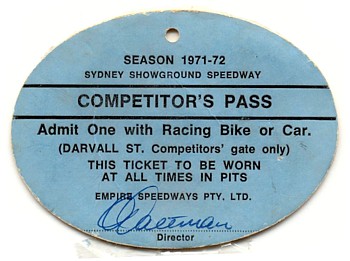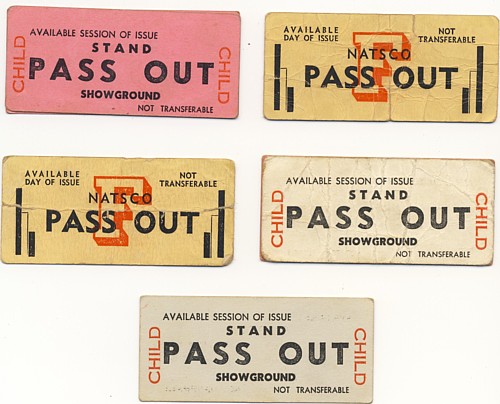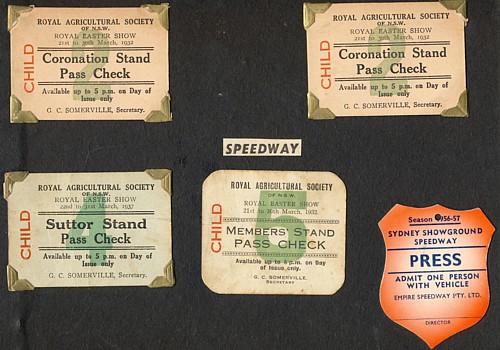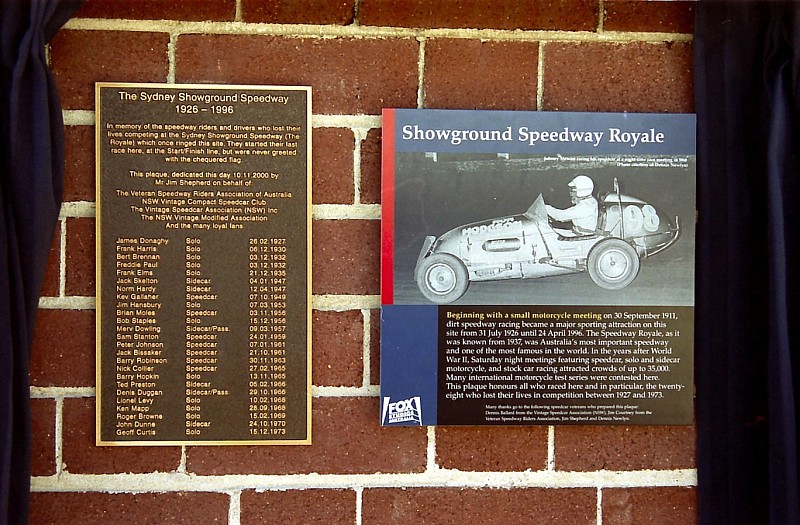 In the year 2000, we of the Vintage Speedway movement in NSW, had two plaques laid at Fox Studios, the old Royale site, to commemorate the sport of Speedway, over 70 years, at the site.

The plaques are mounted on a wall at the old track edge in front of the shell of the old

Suttor Stand.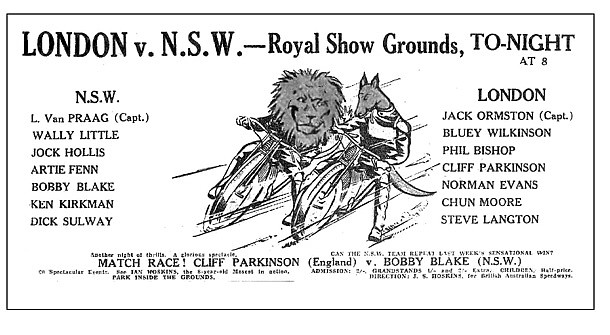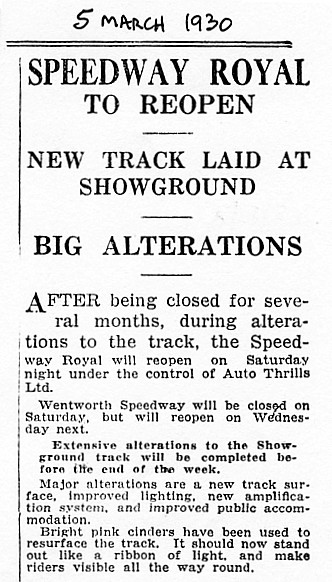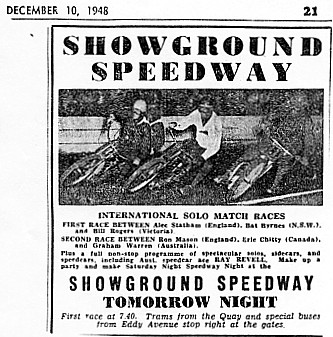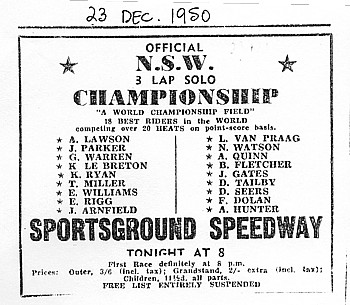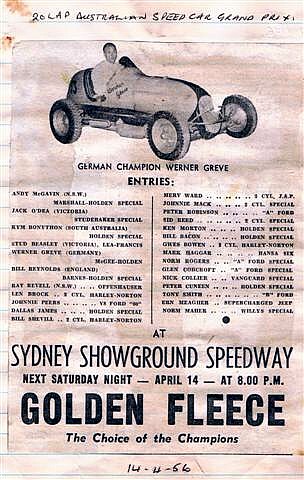 Pass courtesy of the late Kevin Park.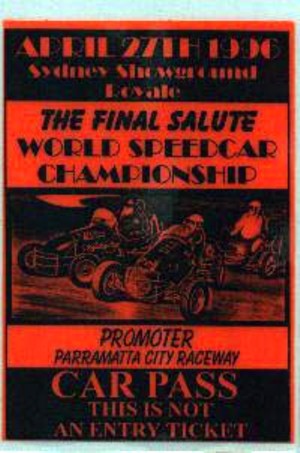 Thanks to Bill Shevill - ad left.

Thanks to

David Williams

for the

Pass Outs

and

Pass Check

album pages.